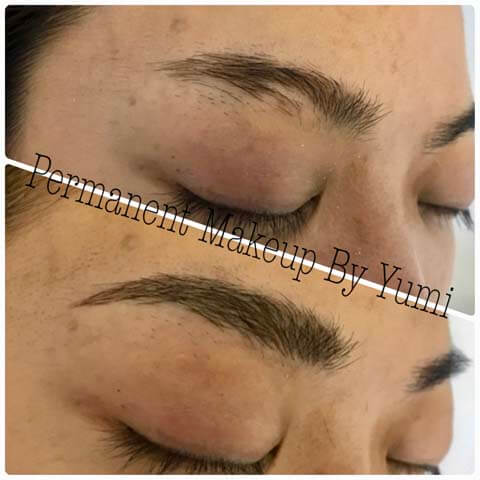 Eyebrows, thirties, Female
Used her tattoo expertise to cover up a scar on her right eyebrow by using her original eyebrow as a guide to blend and achieve its natural look.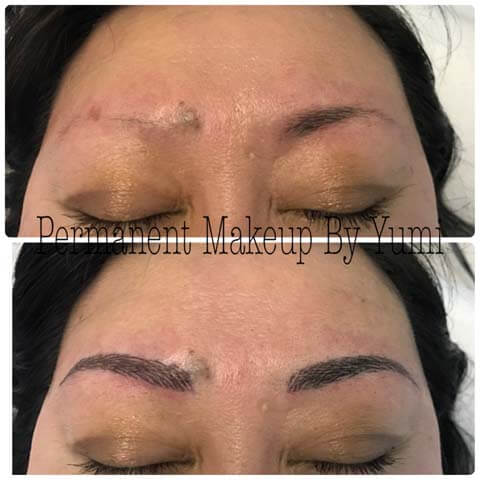 Eyebrows, fifties, Female
Used her expertise to restore her eyebrow which a large part had been lost causing her eyebrow to look uneven without makeup. Due to her skin type (oily skin), her eyebrow makeup smudged easily, after a treatment visit with Yumi she is now a happy and satisfied customer.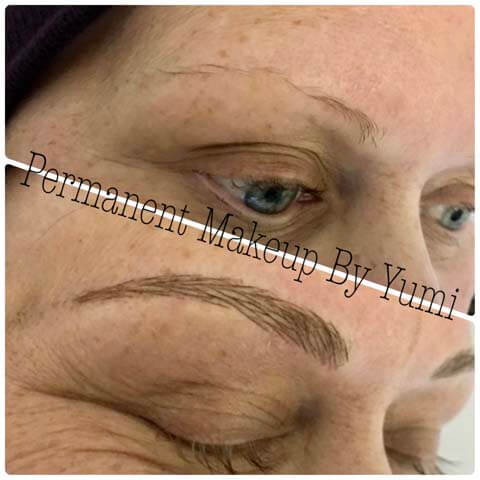 Eyebrows, fifties, Female
Restored her client's eyebrow which had been lost due to cancer treatment.
See Yumi's work! Check out her Instagram page for Before & After photos - updated daily!
Click on images for larger photos of her work!